WordPress is the most used widely blogging platform online. Preferred choice by millions of bloggers for its capability, expandability and ease of use. It can be used on almost any kind of website. One of them is a photography site. Below are some of the best new themes made for photographers.
The Top WordPress Photography Themes
These themes are not only beautiful portfolio for photographers, all of them are easy to maintain and rich in features. The primary goal of these themes is to let photographers showcase their work easily and in an elegant and simple way. Your images will shine on these themes.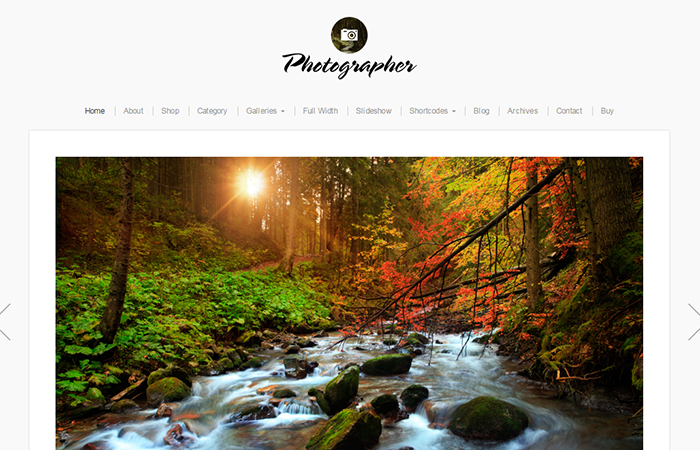 Clean, professional and simple, Photographer is a well-built theme, fit for all kinds of photographers; be it a wedding photographer or a family photographer. All its features are well designed and complement the niche quite well. You will get responsive layout, Google fonts, WooCommerce integration, custom background, social media buttons, portfolio templates and much more.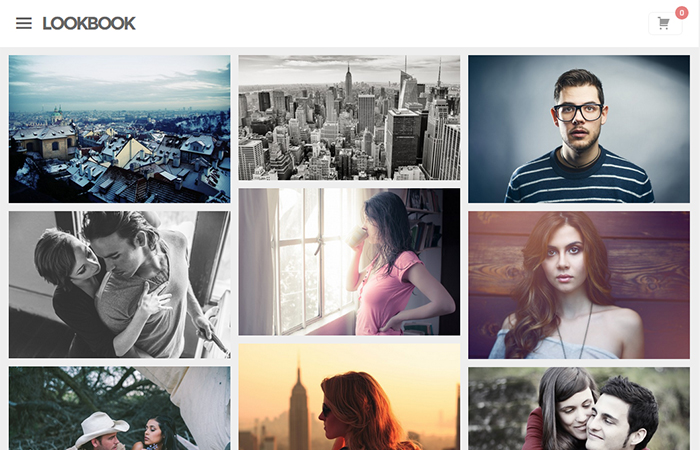 Packed with mosaic style design, Lookbook is a very smart and strong WordPress theme. It is fully responsive and adapts to different screen sizes very fast. The template is a great choice for all the photographers who want to share and sell their work on a neat and natty platform. You will get custom features like eCommerce integration, slideshows, post formats, etc. to accomplish your mission.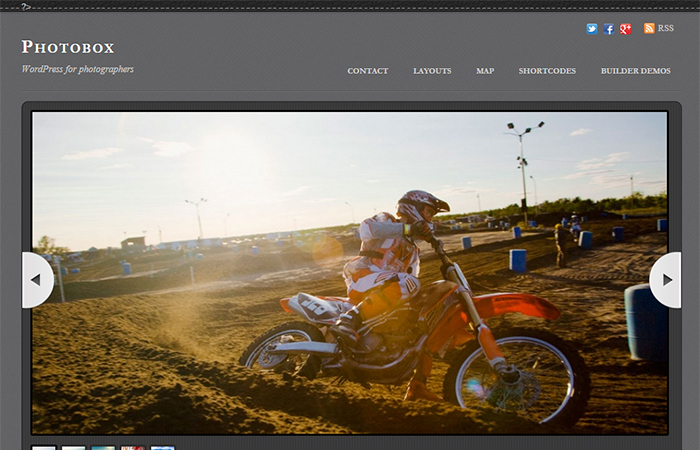 Specially designed for photographers and artists, Photobox is a powerful and pleasant theme. It comes with a slider on the homepage and customizable column widgets. There are also a number of different layout options (4 columns, 3 columns, 2 columns, etc.) to help you tailor the theme to your needs. This template is fully loaded with effective features and they all work as a group to bring your work optimum exposure.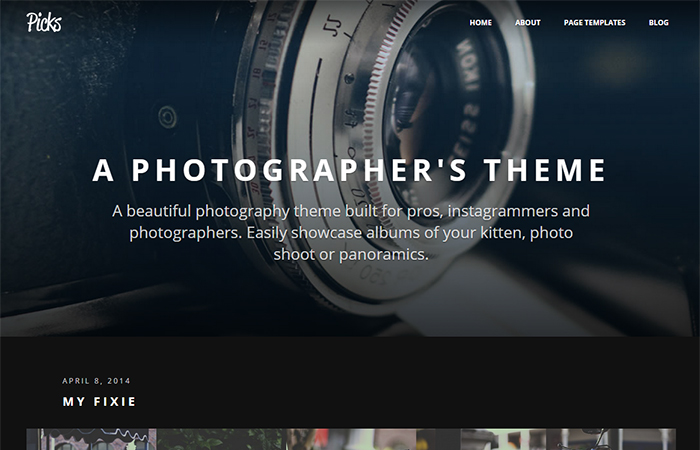 A lovely photography theme, Picks pairs well with all types of photographers; be it amateurs or professionals. Its easy interface, modern features and nice aesthetics are well geared to take you to your goal. It is also integrated with Instagram and supports blogging so that you may make your mark more effectively. Do not miss it in anyway.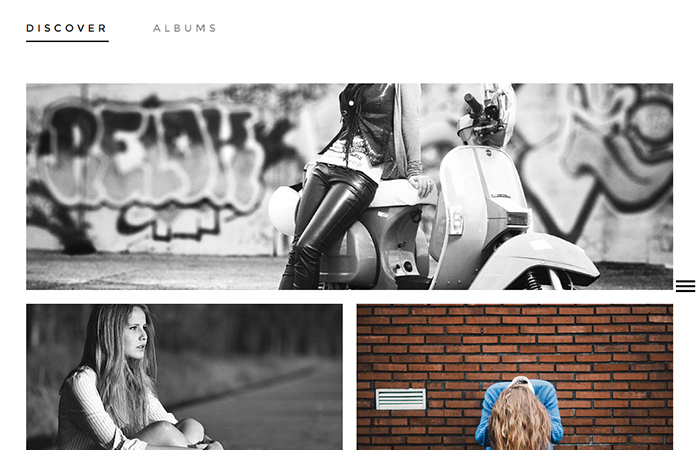 Volta is a clean, classy and creative Photography WordPress theme. It is perfect for promoting your work and getting you into the limelight. Carrying HTML5, CSS3 and Redux framework; the template is completely responsive and loads well on all types of viewing platforms. What is more, it is super fresh and home to latest features that conform to the highest web standards.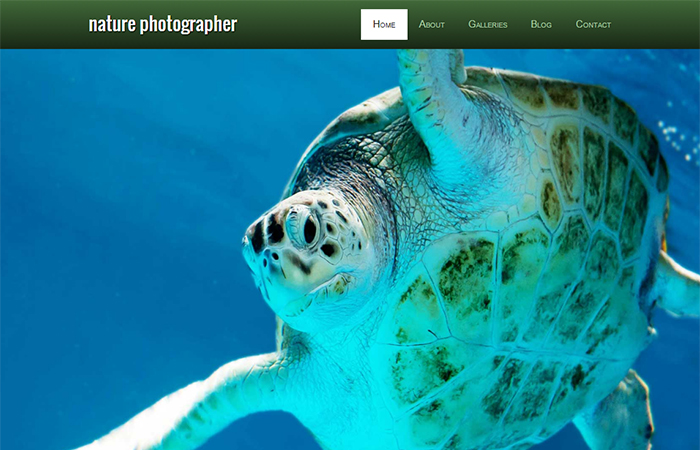 Here is a theme that is best for nature photographers. Nature Photographer is fit for professionals as well as those who are simply hobbyists. The full page slider on the homepage, several image gallery options, support for blog and other features help you to give your photographs best display and you can market them quite easily.This template is a real gem for all those who love to capture people and places through camera.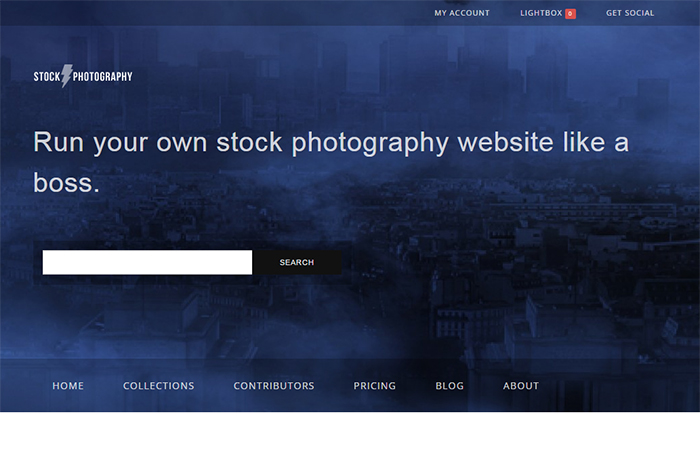 A Photography theme with good ability to serve as a portfolio as well as an eCommerce platform, Stock Photography offers to be a cool template option. This modern theme integrates with the free Sell Media plugin and gives you full copyright control over your photos. With it, you can be sure that the sale proceeds will come to you only.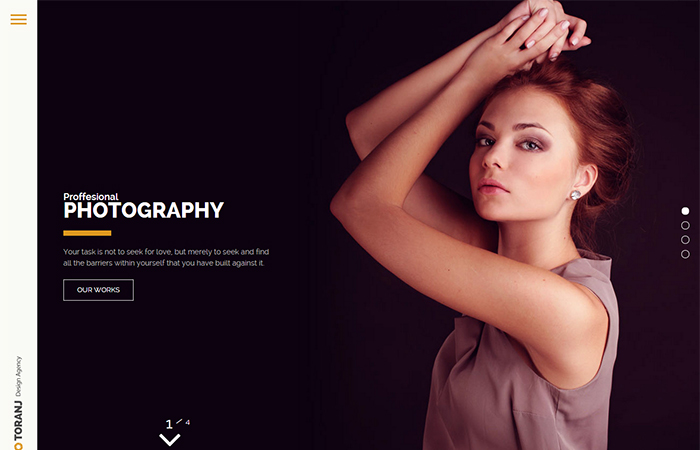 Suitable for a wide range of purposes, Toranj is clean, creative and flexible. This fresh premium template has got a modern design and a rich arsenal of smart features that completely sync with your needs and requirements. You can rely on it for great results and the template is sure to reward your trust.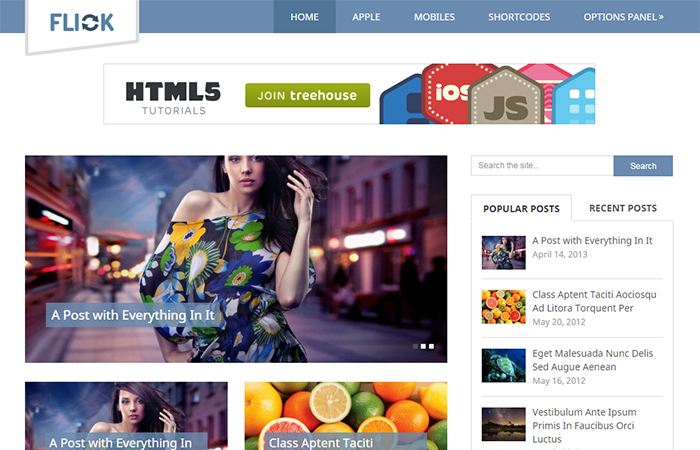 Flick is a fabulous theme with great support for all types of media content.. The template is a great option for all of you who want to create a blog, portfolio or an eCommerce site. This MyThemeShop template has got some very sleek mouseover effects and cool features like SEO optimized design, shortcodes, unlimited colors, backgrounds, HTML5, CSS3, Google fonts and much more.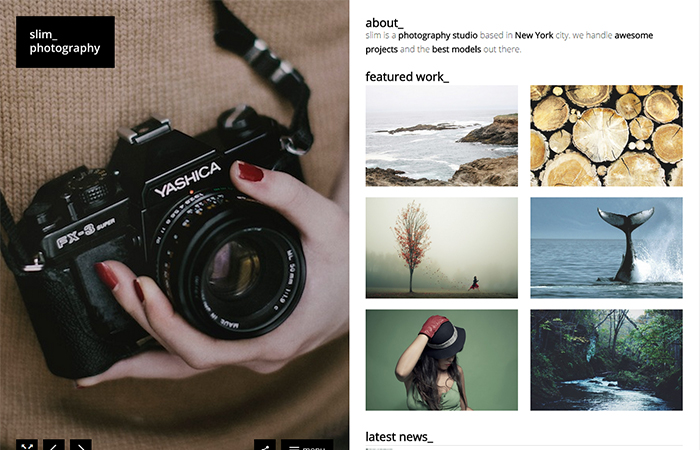 Slim is super cool, strong and simple-to-use. This premium template has been designed with high definition display and mobile devices in mind. It is a fresh offering with competent functions that help to present your artwork or photography in a professional style. The template works hard on getting you recognized and also gives you enough room to bring in changes from your side.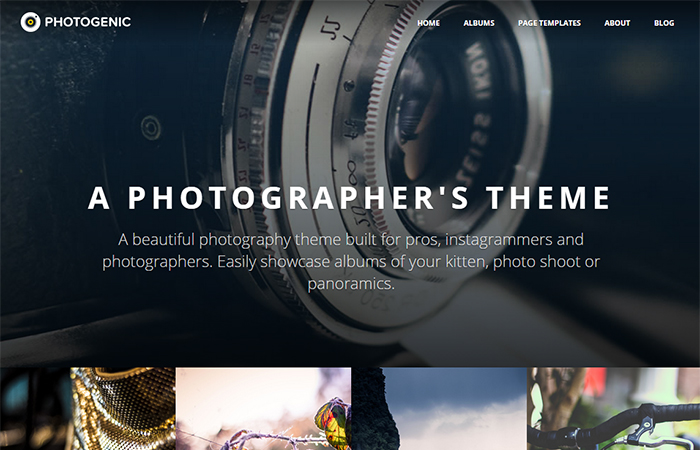 Photogenic is a beautiful photography theme created for all types of photographers. It is a very solid platform to establish your photography site. The template also supports Instagram and if you desire, you can easily start a blog. Everything is super simple here and you can get started in a jiffy.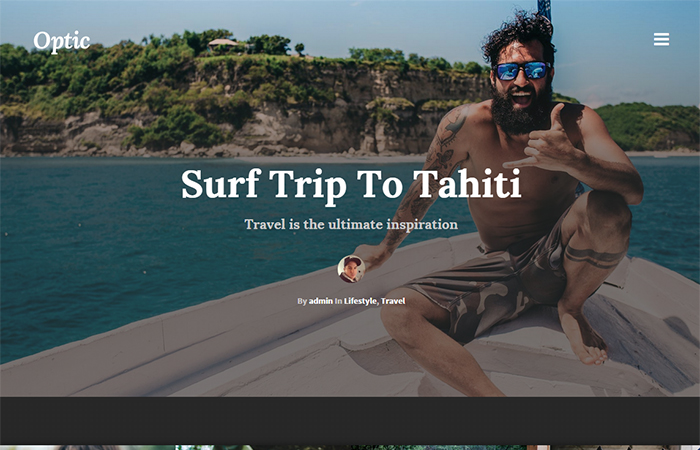 A simple but powerful theme, Optic is good for setting up your photo blog as well as portfolio. It is loaded with advanced features and is also open to being altered. The template knows its work inside out and grabs eyeballs quickly with the galleries, responsive design, retina display and other features.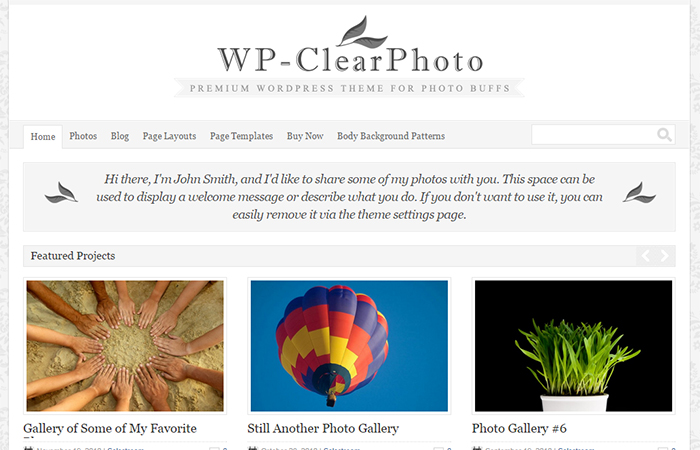 WP-ClearPhoto is a premium Photography WordPress theme developed for all those who love to click. This clean, elegant and feature-rich template is an ideal platform to showcase your project. It carries SEO optimized design, flexible layout, fulltime free support and lots of other contemporary characteristics.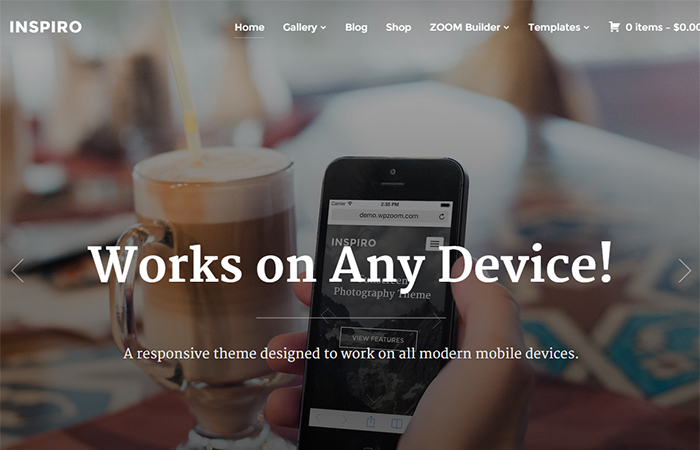 Inspiro is a professional and powerful photo-focused theme with a modern design and complementary features. Its fabulous features like fullscreen slideshow, gallery module, widgetized homepage, etc. bring you best tools to highlight your work and get it maximum exposure. The template is truly your ideal choice as it provides you enough space to incorporate changes from your side.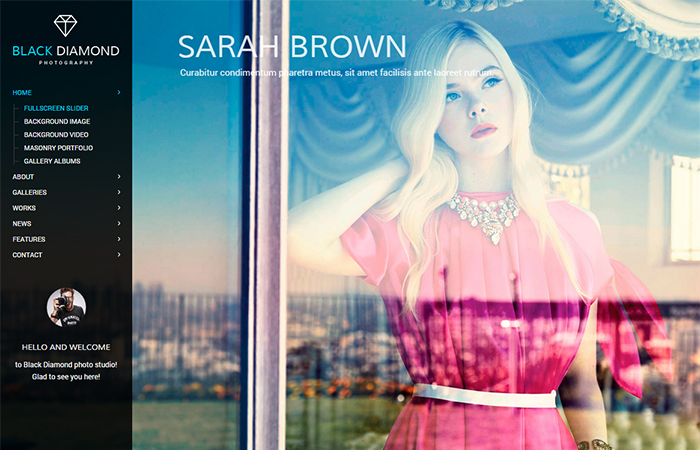 This is a latest Photography theme laden with powerful and pleasing features. A result of extensive inputs and suggestions, Diamond is fit for all kinds of photographers. Its features and functionalities give your work best packaging and you can easily market it. This premium template is definitely a worth trying option and hence, do take the demo.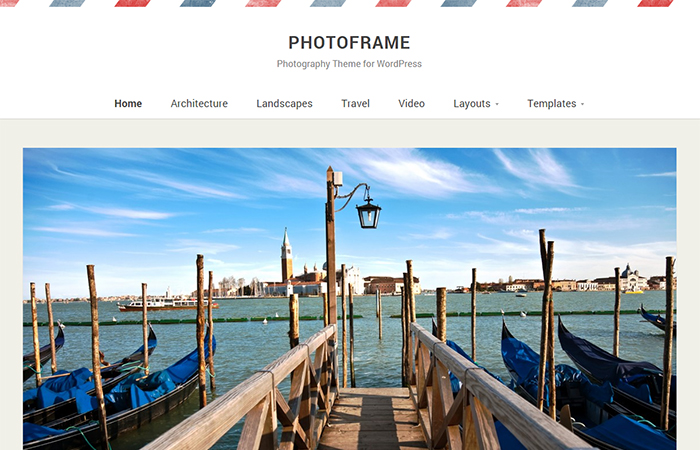 PhotoFrame is a cool theme for all those who want their images to do all the talking. It is perfect for blogging as well as portfolio. The template is very easygoing and your audience can browse your work quite easily. You get built-in slideshow, dark skin (a special feature), responsive layout and lots of other cool characteristics.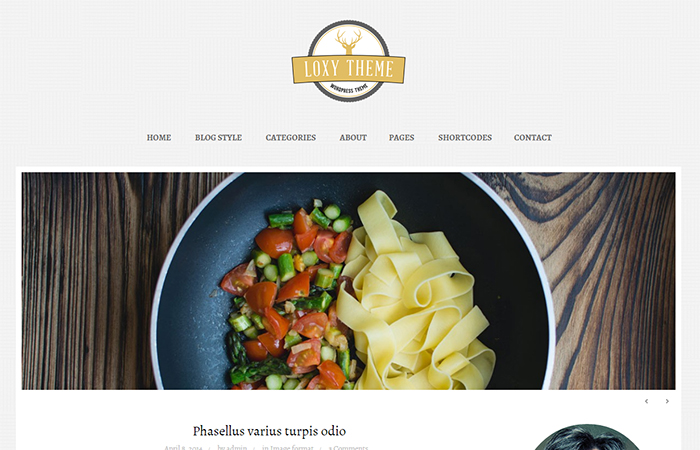 A brilliant blogging theme, Loxy is professional, strong and flexible. It backs different post formats (Standard, Image, Gallery, Video, Audio, Link and Quote), 5 blog styles and many other compatible features. The template is a great option for all the photo bloggers who want to express their creativity and competence through the online medium.
A visual treat, Armada is scalable, performance and SEO optimized. This multifunctional photography WordPress theme gives you many layout options and you can easily exhibit your work in fine form. The template has got all the goodness that you associate with a quality photo theme and it is also ready to act as an eCommerce platform so that you may sell your work.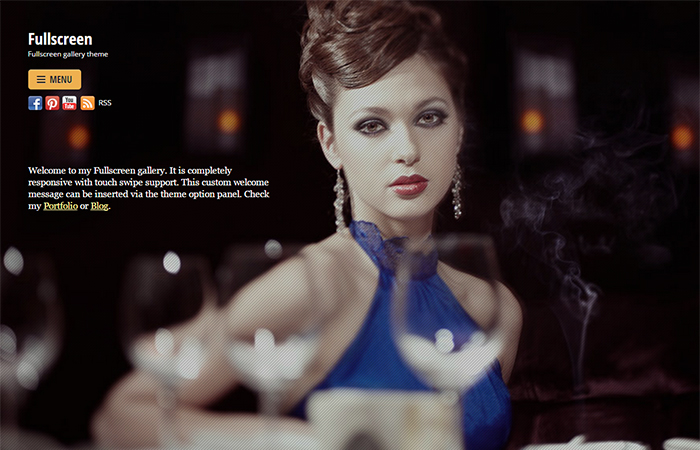 A minimal theme, Fullscreen carries gorgeous design, competent features and flexible layout. Here you get fullscreen gallery, responsive design, lightbox media support, custom header menu, social media icons, HTML5/CSS3 coding and much more. This premium template is the perfect option for any photographer who wishes to promote his work through a cost-effective medium.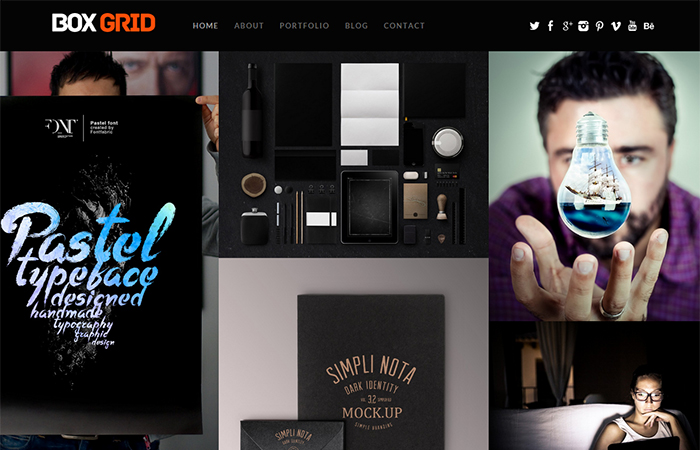 Box Grid is a minimal WordPress theme with responsive design, clean layout and crisp features. It is perfect for showcasing your creative work. Whether you are a budding photographer or a professional, this template has got the potential to bring you optimum exposure. The best thing is that Box Grid is very fast and favors you at every step.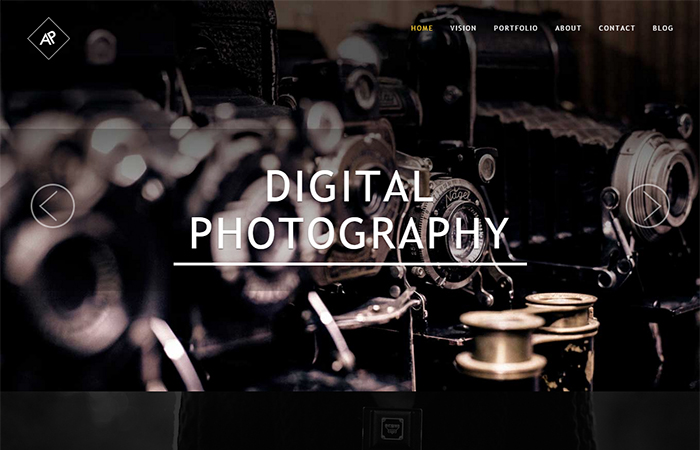 A newly launched theme, Awesome is creatively designed and based on Bootstrap. This premium template exhibits your work in a clean and captivating manner. It has got its own admin panel that configures in simple steps and provides you complete freedom to design things as you like. There are no dearth of options and once you get going, it is a smooth ride ahead.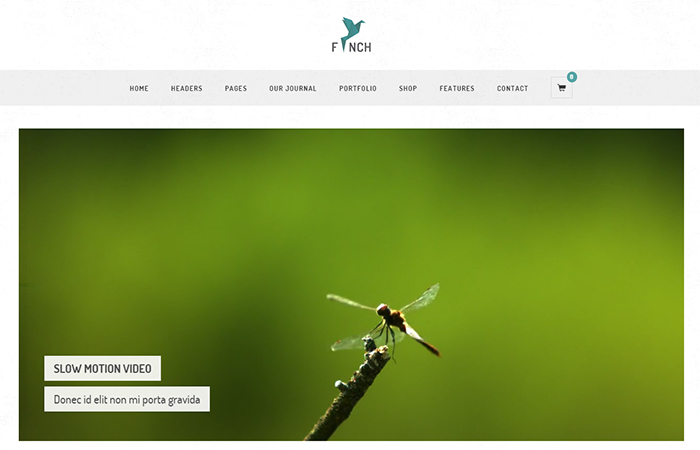 Finch is very new and filled with fantastic features. This responsive photography and magazine WordPress theme offers you 20+ page builder elements, unlimited colors, 3 header, 2 layout options and much more. It is very well developed and takes all the steps that it can to bring you quick and lasting success. With Finch, you are sure to taste glory and glamour in great measure.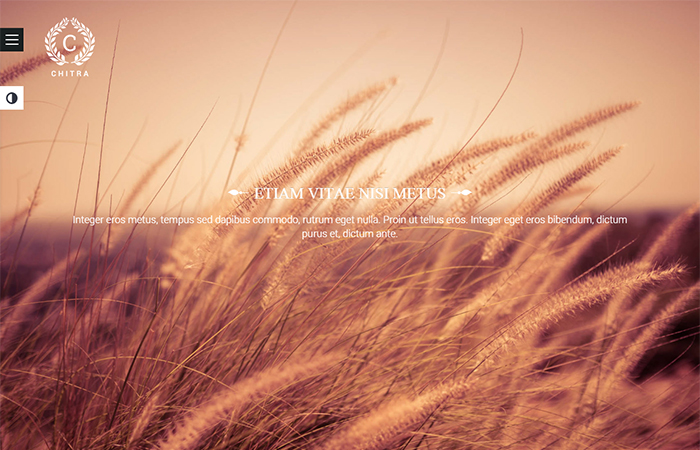 Chitra is a versatile Creative/Portfolio/Photography WordPress theme. It carries full-Screen responsive design, unlimited colors, retina display and many other cool features. The template is ideal for portfolio websites, photographers and portfolio seekers. It gets into work mode immediately after installation and that is also a matter of minutes.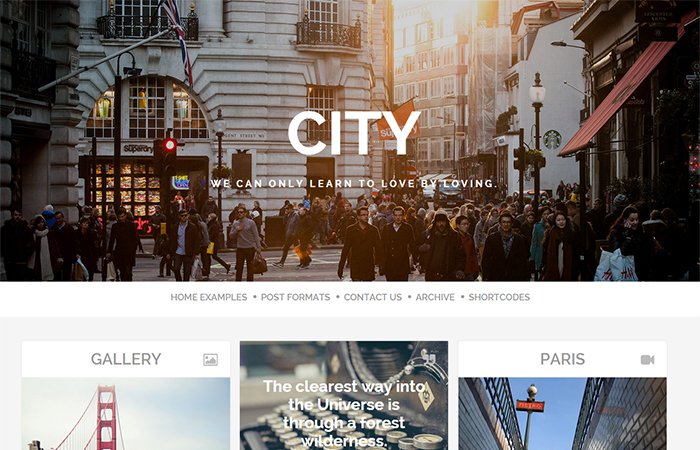 Fit for creative pursuits, City is a retina ready and responsive WordPress theme. Ideal for photo blogging, it comes with a beautiful, clean and modern design. The template lets you post and share audio, video, photos and every other kind of content. You will receive full support to reach your goals and can rely on it without any hesitation.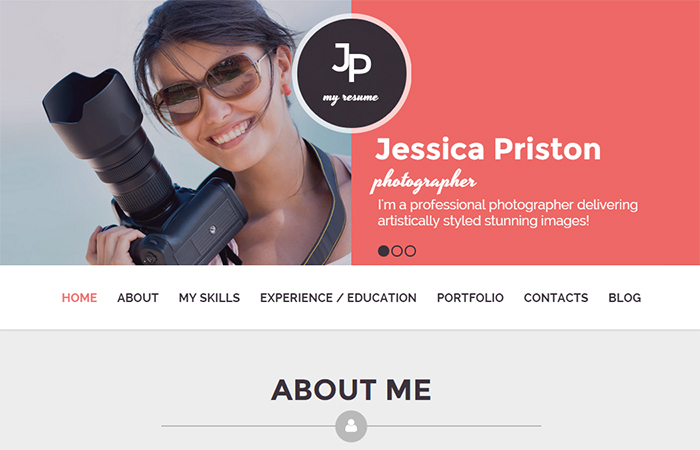 A perfect portfolio theme for photographers, Photographer CV promotes your skills like no other theme. This contemporary template carries the perfect design for an online CV and comes loaded with all the requisite features. It is designed to turn visitors into clients and get your work maximum exposure. Easy to install, the template gives you great results at a fair price and thus, makes for a smart case of adoption.
Bow is a clean and contemporary photography WordPress theme. It holds best features like photo gallery, responsive design, content slider, 3 screen variations, etc. to give you an ideal platform to host your work. This premium template is a fantastic choice and follows the latest standards. Every dollar that it asks for is worth putting in.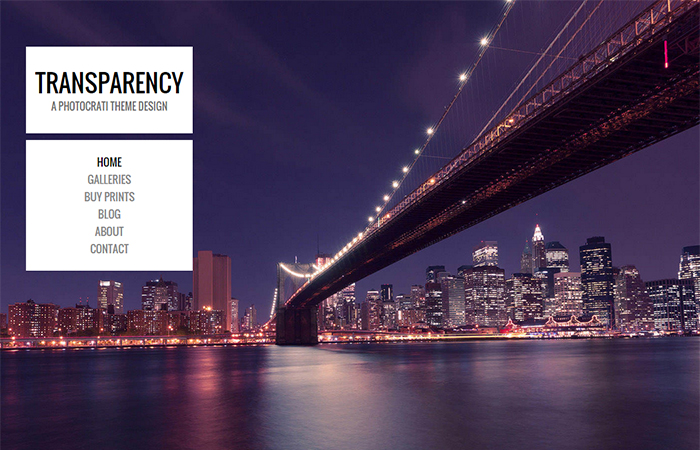 Want to create a stunning photography site? Meet Photocrati, a powerful and pretty theme with 60+ captivating built-in designs. This template is very easy on the eyes and provides your audience with a grid layout so that they can access and examine your work with ease. Its features are also standard and follow the trends of the present times.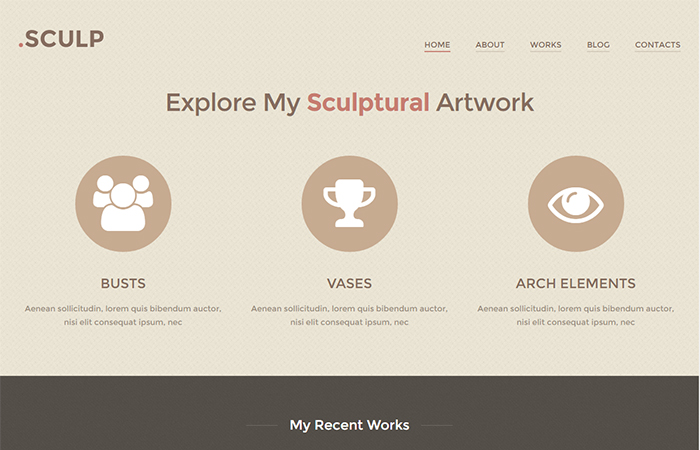 Sculpture is a super cool theme made specially for creative souls in need of outstanding portfolios. This premium theme is packed with up-to-date features and presents you with customization alternatives as well. Thus, you get a fruitful platform where you will have your work do all the talking and that too at your own terms and conditions.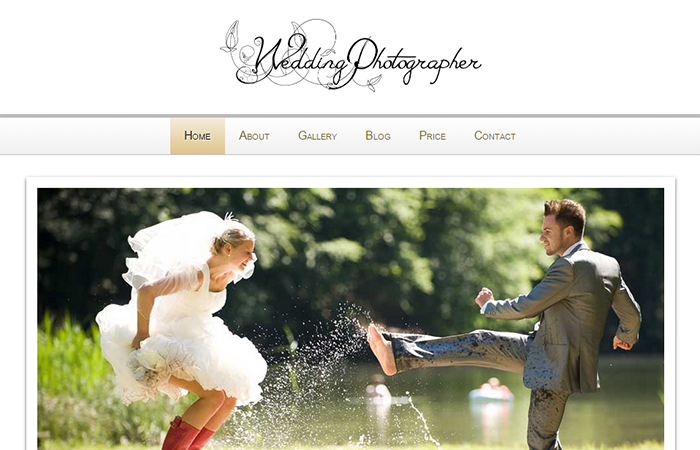 This is an all encompassing Photography theme with all essential features. Wedding Photographer puts your work in focus and comes with a clean design. Its beautiful slideshow and galleries along with other characteristics give you a great online presence. Your work is bound to get good notice and you can easily reach your destination.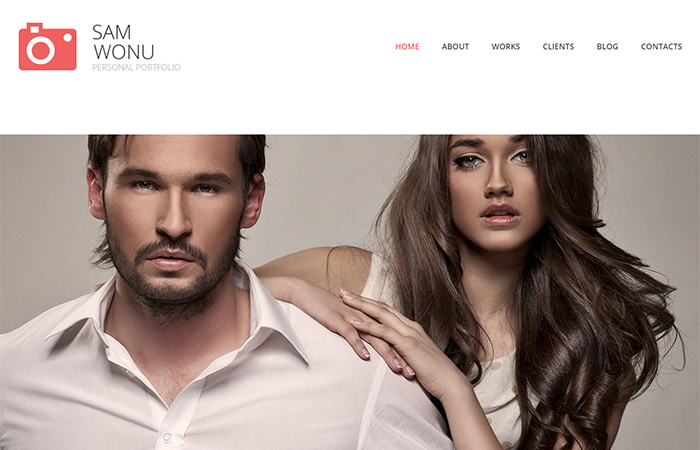 A recent release, Photographer Portfolio is a powerful theme with responsive design and smart features. It offers you a great way to show off your portfolio in form of photography or just regular art. This premium template uses the most advanced techniques and is quite easy to get along with. You will have a fabulous time working with it and can easily get to the position that you want to acquire.