Gone are the times when you had to invest a good deal of money in order to set up a shop. These days, it is so simple that you can be up and ready with your shop in hours. No need to buy or lease any property. The web world is a great place to set up your shop and no less than a blessing for small businessmen. Even if you are an independent seller or a professional, eager to start your own business, the cyberspace promises to play the perfect host. And aiding the journey further are E Commerce themes of WordPress. These themes are fit for restaurants, bars, book publishers, app developers, fitness trainers, artists, musicians and many more.
The Best eCommerce Themes for WordPress
Here we have brought 30 such themes for you. This list has got CleanApp, a perfect theme for mobile app developers with screenshots, testimonials feature that will tell the customers about the digital products. There is also the captivating StorePro with banner slider studded homepage to display discounts, coupons and other highlights. If you are looking for a restaurant theme then you can invest in Steak House, a delicious theme with booking system, events calendar that will help customers enjoy your dishes. In case you are a fitness trainer, In Shape makes for a smart choice with mega menu to display your classes and services. A decent directory theme with payment gateways and smart monetization options can be found in SpotFinder. Scroll down and you will be enlightened with many more details.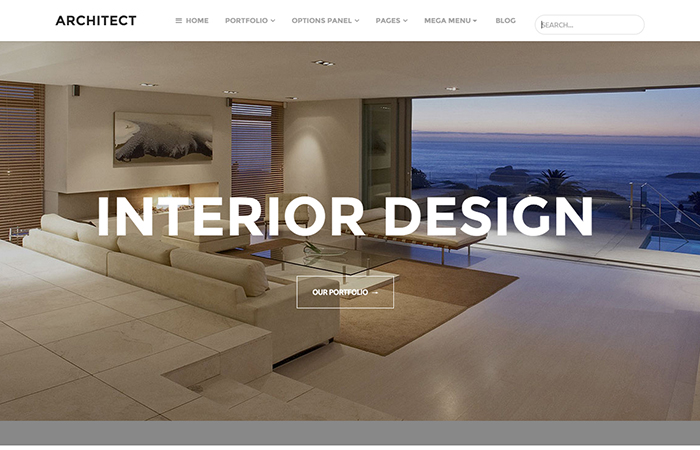 Shaped by MyThemeShop to serve all types of eCommerce sites, Architect has elegant design, clean coding and classic functionality. With a great ability to load in seconds on different viewing devices, this template fulfills the contemporary needs of web store owners completely. Architect is a great visionary template through which you can easily reach your goals.
Frankie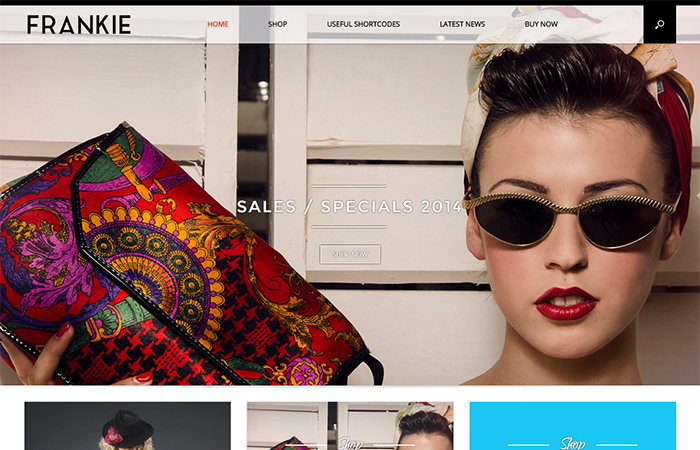 Best for fashion and boutique stores, Frankie is based on the most powerful and friendly eCommerce plugin WooCommerce. Carrying square slider that showcases your slides in style, an orderly option panel, easy-to-use interface and extremely customizable framework; this MojoThemes wonder can work wonders for your web shop. Available at a fair price, it is really worth it.
MediaCenter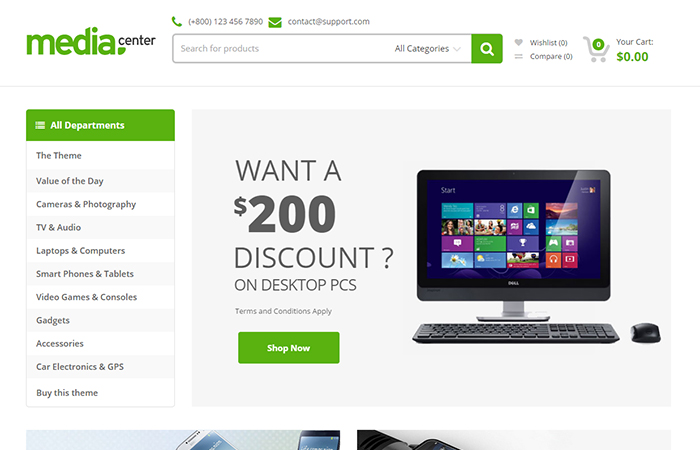 A special eCommerce theme, MediaCenter has been manufactured for electronics stores. Now this is truly exclusive. You have got to check out this full-fledged eCommerce template with brand custom taxonomy, wishlist functionality, product comparison, simple filtering and many more features.
CleanApp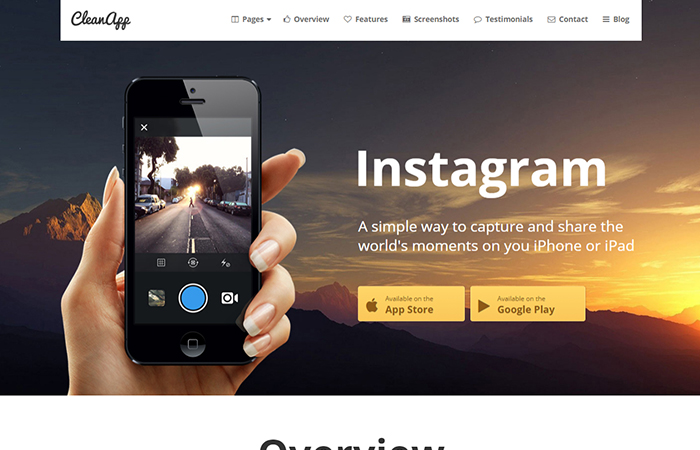 CleanApp was built to sell and promote digital products and mobile apps. A boon for app developers, it makes a smart case for buying. Designed by MyThemeShop, the template is speedy, translatable, SEO optimized, cleanly coded and much more. It will give you full support to display your apps and their various features through screenshots, testimonials, images and words.
StorePro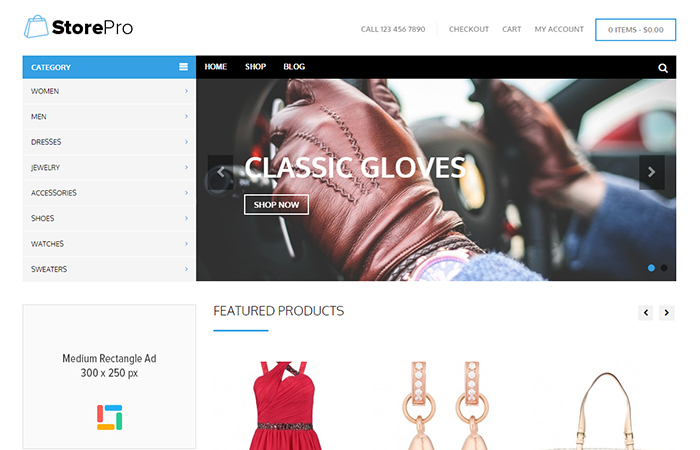 A good web store is one that can catch and keep attention of visitors and turn them into customers. StorePro realizes this fact very earnestly and hence, comes packed with a banner slider on the home page to show the latest promo or deals banner. It makes use of WooCommerce and carries all the necessary features that will earn you trust of your customers. You can make a good deal of money on the sidelines as well for the template is ads optimized.
Organic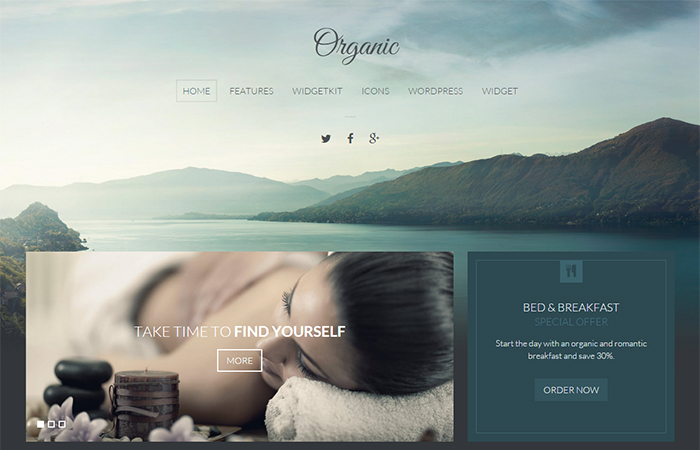 Organic is a modern theme with different layout and style variations. Fresh and soothing like a whiff of fresh air, it provides you background parallax effect, beautiful overlays for your images and fresh typography. United with WooCommerce, the template sets up your web store in minutes and then you can easily carry on.
Luxury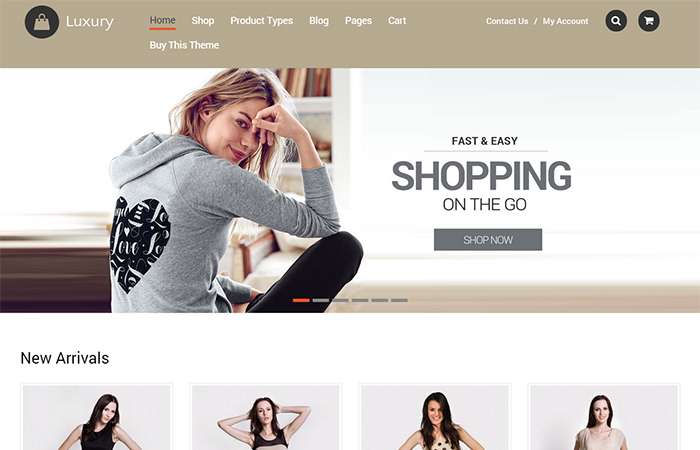 Luxury pampers you completely and gives you all the necessary tools that are needed to construct a fully functional web store. Even if you are looking to renovate your site, you will find this theme very useful. Offering custom pages for products category, shopping, searches, etc. Luxury covers every necessary detail and ensures best service at an affordable price.
Steak House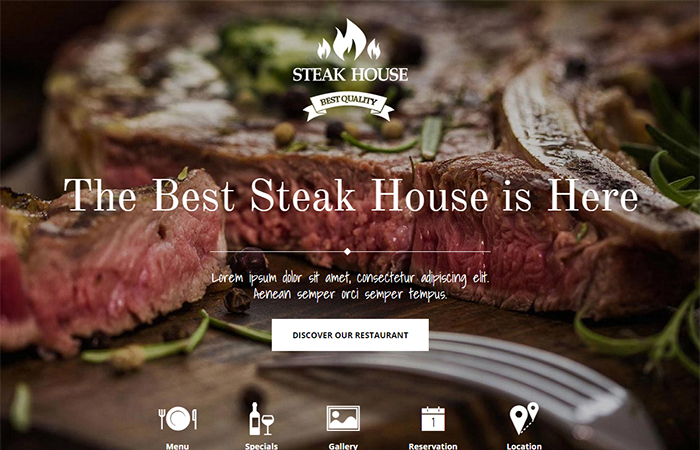 If you deal with the business of food/drink and want to add to the sales through an online platform then Steak House is a fine choice. It is very impressive and knows the tricks to lure the customers. Loaded with gallery, about us, menu, countdown landing page and many more fabulous features, this template is really worthy of investment.
Magellan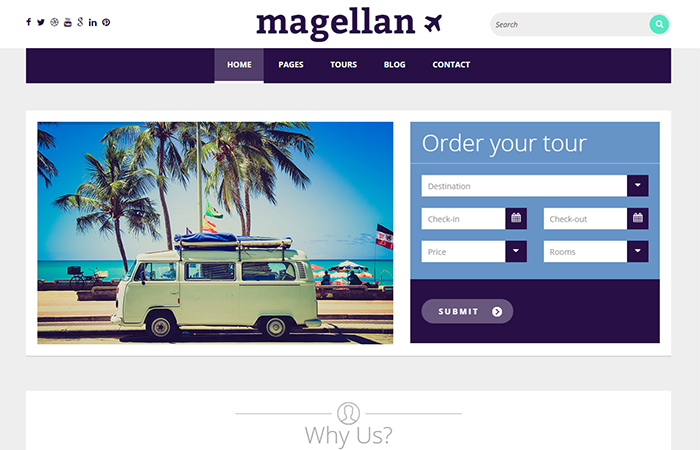 Tailored to treat travel industry, Magellan is a very modern and feature-rich theme. Its bold design makes a credible statement and the custom attributes like working order form, custom posts for tour pages, built-in shortcodes, social media support, etc. infuse amazing functionality in your web platform.
Henry
Henry gives you a smooth, stylish and strong shop that can handle any number of visitors with ease. Its enchanting design, easy-to-use options panel, WooCommerce integration and other features give you a readymade platform where you can host your sales. Here, you will find the best eCommerce features that are also ready to get tweaked.
Papirus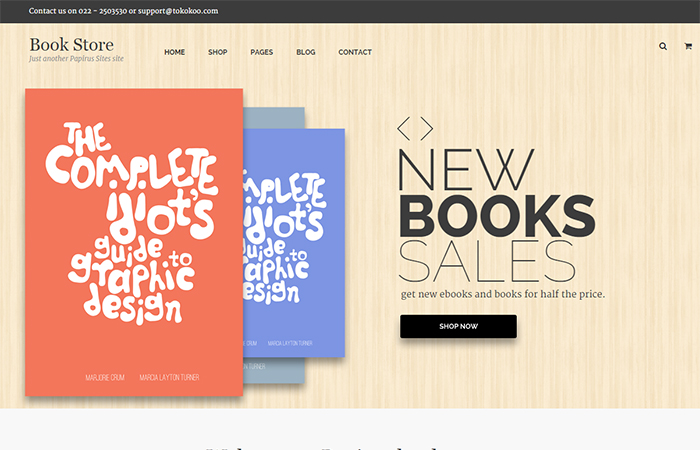 Papirus is primarily a theme for ebook sellers and publishers but it can also suit company or portfolio websites. A complete professional, it performs like a pro, bringing you into the limelight in record time. Its sleek design, custom logo, skin customizer, super custom widgets, post formats, etc. are sufficient to keep your shop running.
Traction
Traction has been tailored for an exclusive territory. It is for car enthusiasts or garage websites. Alluring in appearance, the template serves you with custom background image, highlight color, dynamic module title colors and fonts. Holding a long list of functional features, it can set up an easily navigable and engaging online store.
Katana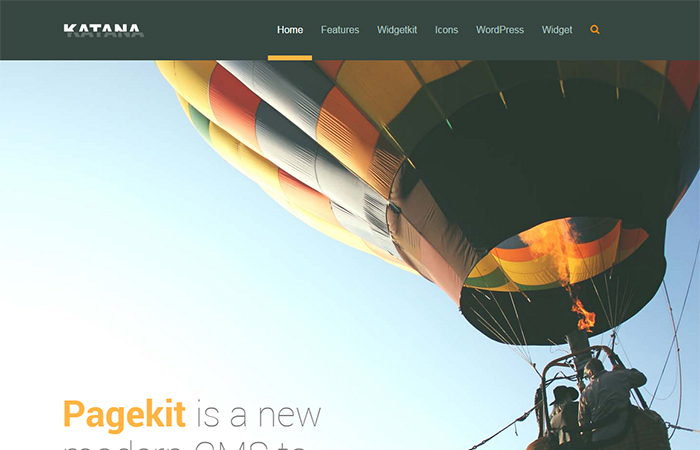 Katana keeps the charm of grid design alive with the tiled layout. It is very content-centric with fine display elements like overlay effects, background images, chart and slideshow. It is a fine theme formula for all those looking to give a fresh look to their web shop.
FoxEstate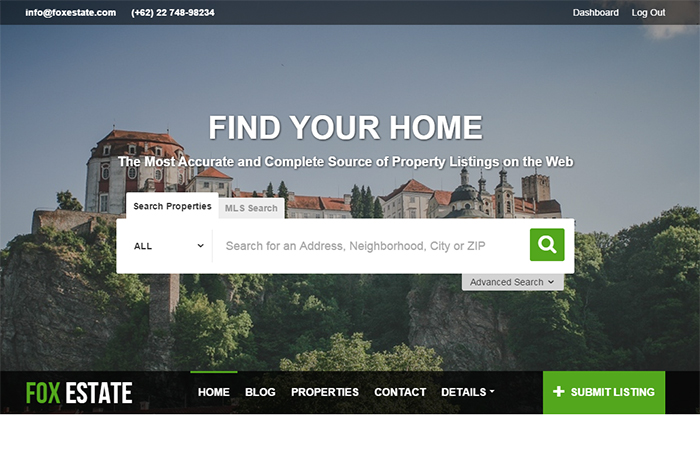 Specifically built for real estate business, FoxEstate is a feature-rich and flexible theme with advanced search options, responsive layout, cross browser compatibility and lots of other modern features. It can treat real estate brokers, agencies and all those dealing with the business of properties. The template possesses a deep understanding of this unique sector and thus, offers great competence.
Healther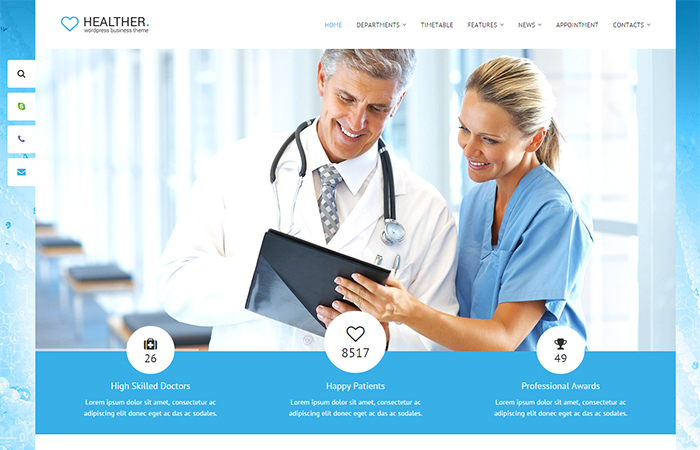 Medicine and health is a big business with great scope to prosper in the cyberspace. If you belong to this field and are looking to create a rich and robust online presence then Healther is an ideal option. Its features namely blue, white layout, Revolution Slider, WPML plugin, custom widgets, etc. are completely fit to fulfill your needs.
Downtown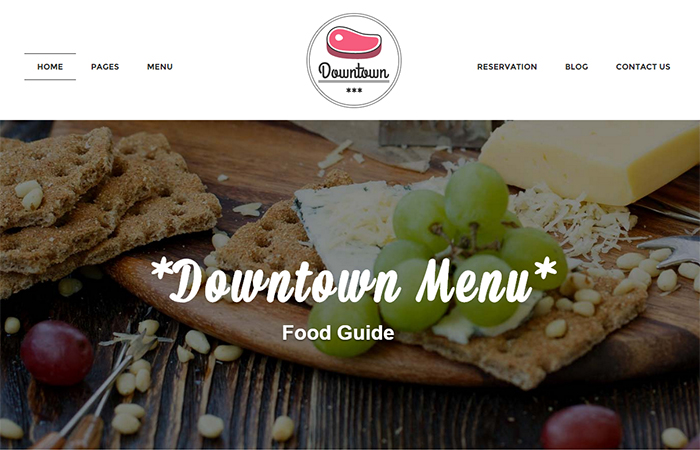 Downtown is a contemporary and catchy theme designed to serve restaurants. It lets your customer book tables, check out the delicacies on offer, trace the location of your food joint and do many other things. It possesses parallax design, filterable menu, Google maps, Revolution Slider, social media widgets and many more compatible characteristics.
SW-Store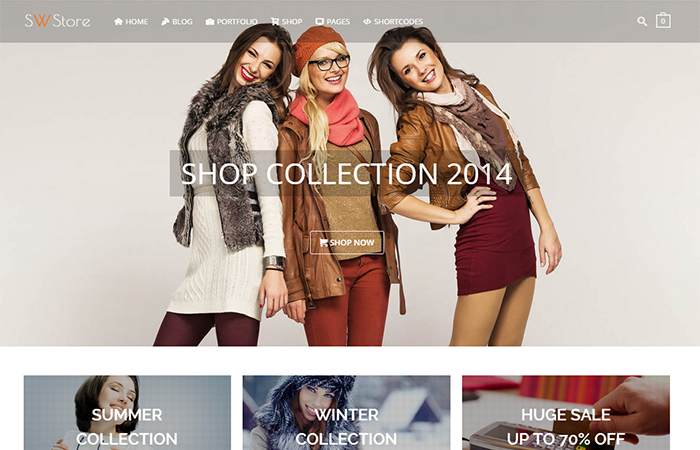 SW-Store is a new entry at MojoThemes with complete ability to serve different types of web stores. It lets you exhibit your merchandize in the fullscreen mode and carries all the requisite features that will make your shop the star attraction. You only need to install it which can be done with clicks and then you are free to focus on your business.
Portfolio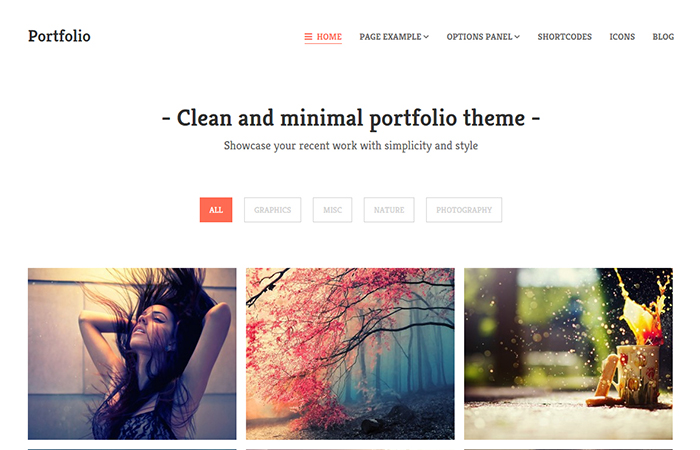 Looking to sell your services and work on the web platform? MyThemeShop brings for you Portfolio- a clean and minimal portfolio theme with a fully responsive layout, a user-friendly interface, a large stock of custom widgets and every necessary feature needed to showcase your talent and skills.
SpotFinder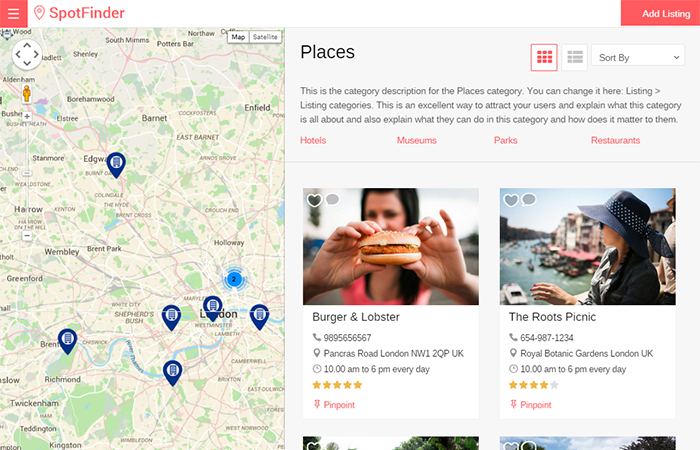 Online directories are a great mode of making business through the online medium. SpotFinder is a very effective directory theme with custom pages and features that will not only cater to your demands but also cut ice with the submitters and audience. Made with results-oriented monetization options, SpotFinder is a sure-shot ticket to raking in dollars.
Adrenalin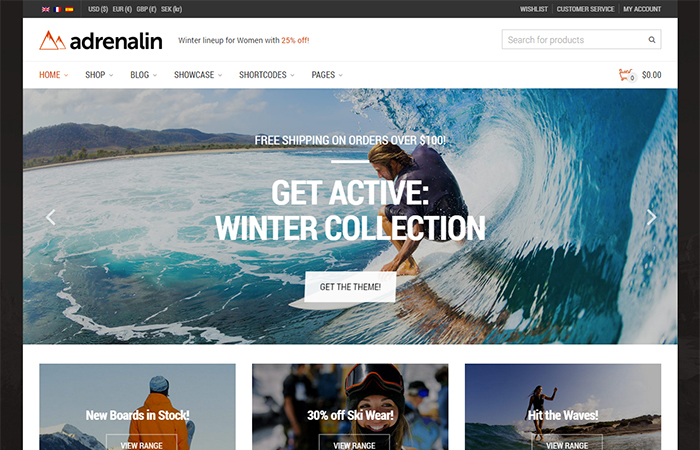 Adrenalin is a latest multipurpose WooCommerce enabled theme that puts strong emphasis on smart phone wielding shoppers. Possessing fully responsive layout, unlimited colors, typography options and other characteristics, this template will really push your adrenalin level to a new high.
In Shape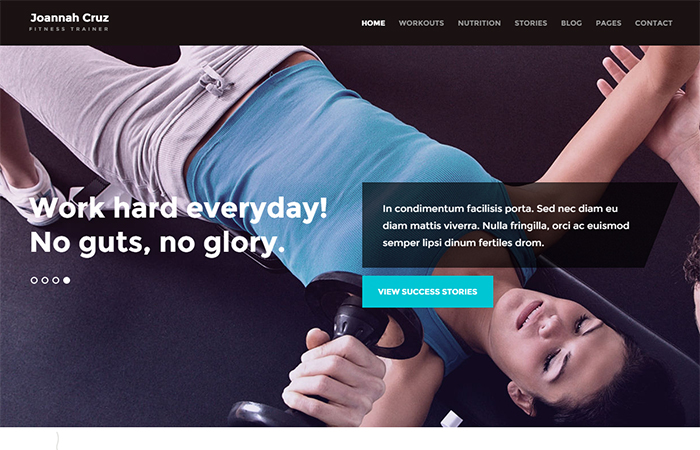 Gym and fitness trainers looking to sell their services have a great option in the form of In Shape. This responsive theme is packed with loads of features specially created for a personal trainer website. You can display every necessary information and teach your followers with online classes.
Resto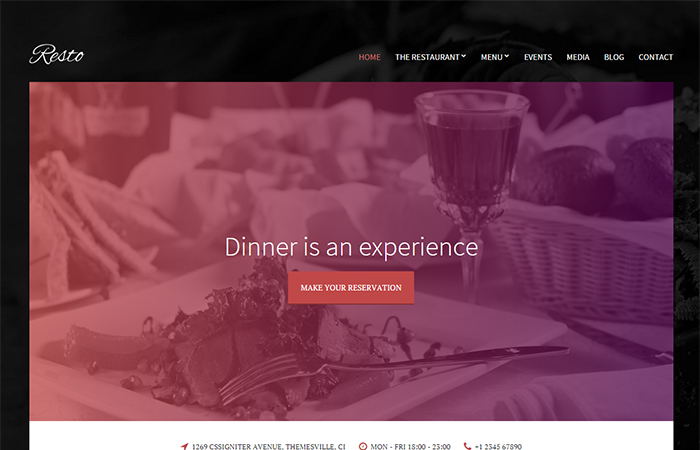 Developed for restaurants and bars, Resto is super smart and solid. Loaded with an aura that commands call to action; this template exhibits your menu, testimonial, events, etc. in a lucid and lovely manner. It is functionally brilliant as well and open to alteration.
Modena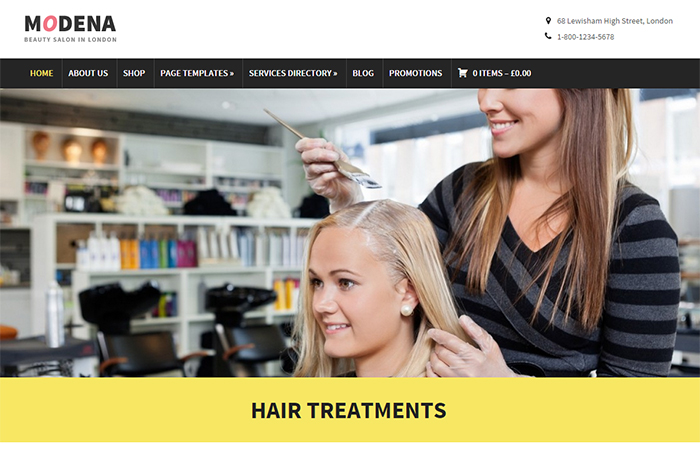 Modena is a new theme with responsive layout and flexible design. It caters to small businesses such as fitness clubs, beauty salons, etc. Friendly with WooCommerce and carrying modern features, Modena was made to deliver results from day one. It will fit all kinds of eCommerce projects and you will have a good time with it.
Peak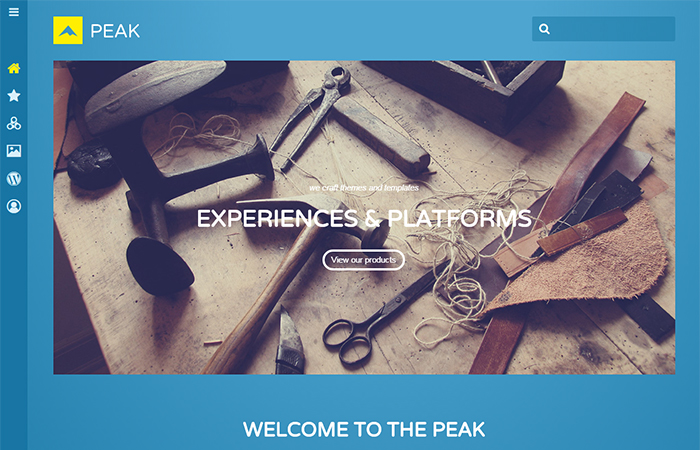 Peak is powered by flat design, a sought-after trend in the present times. The template is very fresh and fully flexible with minimalistic design, hover effects on button, vertical navbar etc. It brings you best service and does not ask for much of a price either in return.
ENZO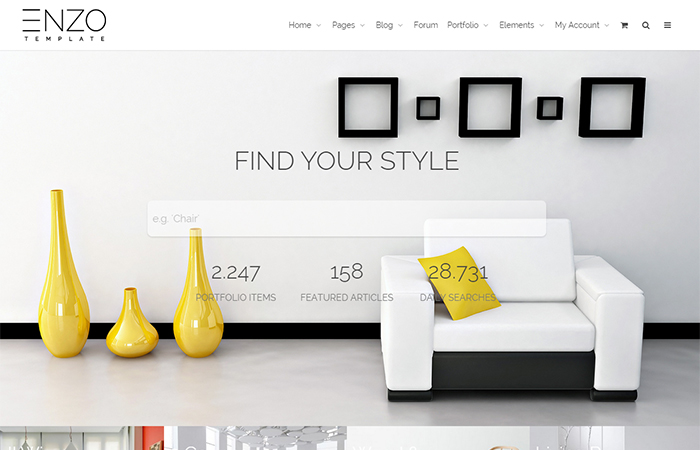 MojoThemes recently released ENZO, a powerful eCommerce theme that takes record less time to bring you results. Possessing clean code, cool design and simple interface; it is best for those looking for a suave theme with up-to-date features.
Glamo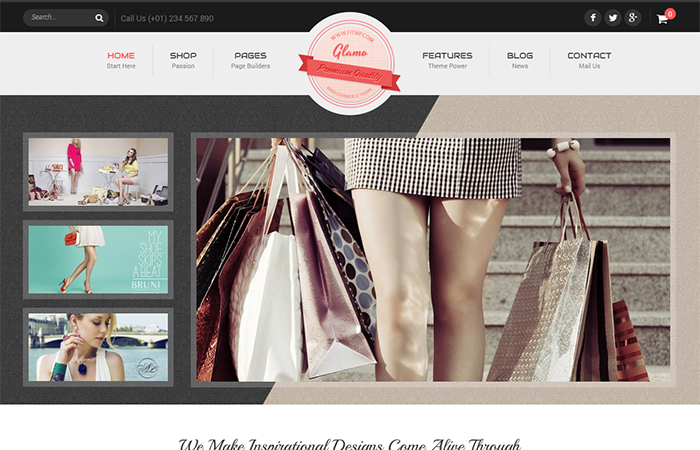 Glamo is a well-crafted theme with such a smooth and simple interface that anyone can use it. It is based on WooCommerce and fits into all screen sizes, whether desktop or smart phone. You can present your products in their best avatar and rest assured customers will stream in.
Fortuna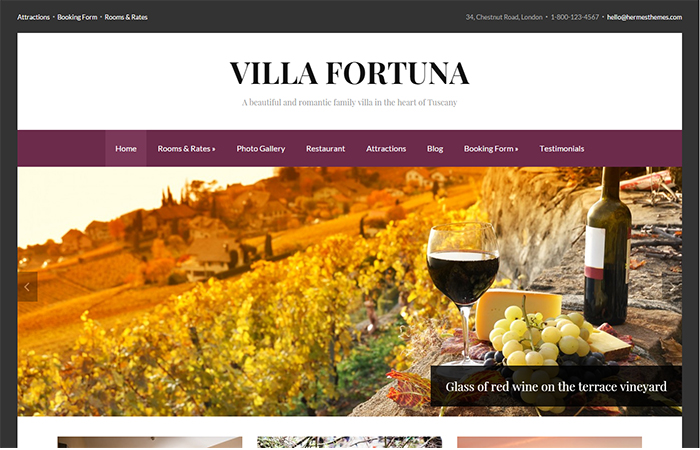 The hospitality industry is very competitive in nature and thus, your theme has got to possess cutting edge technology. If you are also tired of searching then Fortuna will satisfy you fully. It is very dynamic and comes with cool features that are not available in other hotel themes.
Music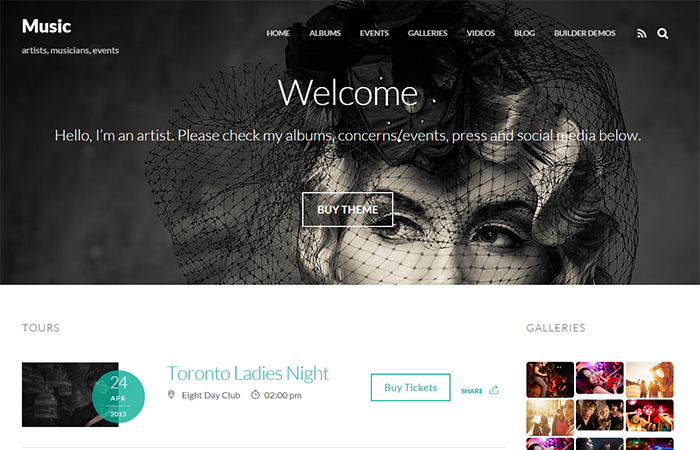 Music is an art with great fan following and if you want to showcase/sell your work then Music will make your life easier. This theme lets you attach an album playlist, music player, full-width video backgrounds and much more on your site. Its tune will definitely impress you as well as your listeners.
Hotelia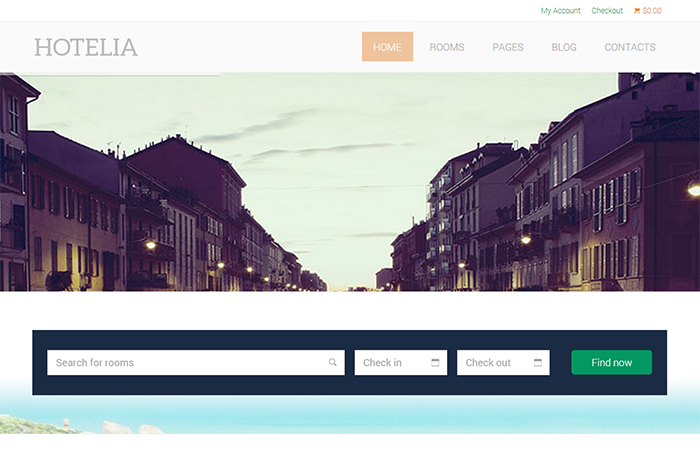 Hotelia is superhit with hotels, motels and others dealing with the business of hospitality. This premium WordPress theme with clean, elegant, responsive design and super awesome features will help you carve your niche quite easily. You can showcase your services to their highest potential and manage to strike a chord with the customers.
eMaxStore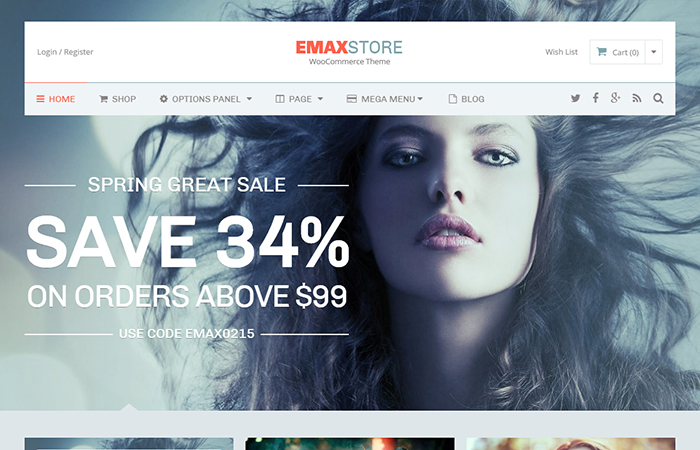 A web store ought to be beautiful as well as swift. eMaxStore brings compatible features for you and helps you create such a store without taking much of your time and effort. You can generate sales easily and earn lots of revenue along with credibility.